Scholarships and Financial Aid
We Support Your Future
Scholarships and Financial Aid that can help YOU change the world
We are committed to supporting talented international students who have a demonstrated desire to make a positive impact in the world around them.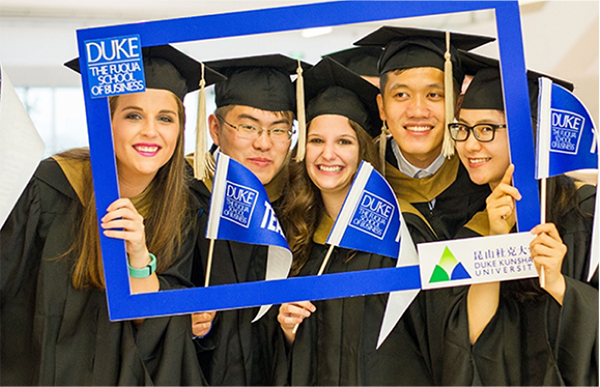 When you apply to DKU, you will have the opportunity to access both NEED-BASED FINANCIAL AID and MERIT-BASED SCHOLARSHIP awards that cover up to, and including, full tuition. We are looking for students that are ready to step outside of their comfort zone and embrace a truly unique educational opportunity. Sound like you?
1

Over 80% of international students received financial aid and/or scholarship awards last year.

2

The largest awards available will cover 100 percent of your tuition. Undergraduate scholarship and/or financial aid awards are renewed annually for the entirety of your four-year program, on the condition that all renewal requirements are met.